Allison Grace Morgan and Chris Robertson Win Inaugural US Beer Mile Championship in Chicago
The inaugural US Beer Mile Championship in Chicago brought out the deepest beer mile talent ever assembled and awarded more than $5,000 in prize money.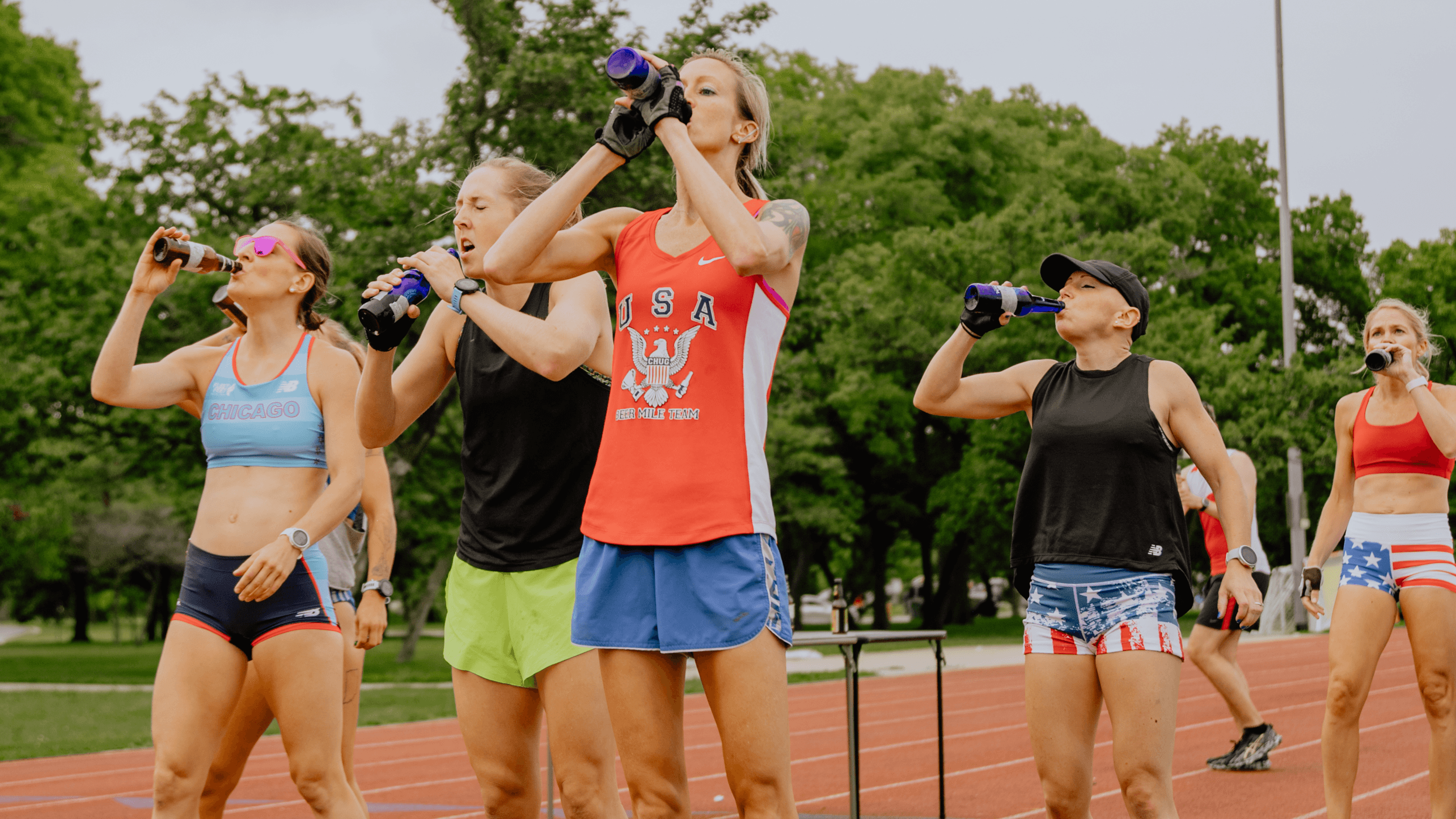 The Beer Mile World Classic and Beer Mile Media hosted the inaugural US Open Beer Mile in Chicago on July 16, 2022, which served as the first-ever US Beer Mile National Championships.
The races determined the US National Team that will compete at the Beer Mile World Classic in Leuven Belgium in October. Racers were competing for over $5,000 in travel funding for the World Classic, and the right to claim the legitimate title of US Beer Mile Champion.
The races did not disappoint. On the men's side, American record holder, Chris Robertson (4:37 personal best), cruised a 4:52 to take the men's crown on his home turf. There was a close race for second through fourth, with Zach Teed out-running Will Rial and Drew Mueller to take second in 5:17. Rial finished in a personal best of 5:23 to round out the top three.
On the women's side, we saw the deepest field ever assembled with five of the six racers finishing in personal best times. Allison Grace Morgan took the crown and just missed her world record of 6:16 by two seconds. Elizabeth Laseter finished runner-up in 6:25. Third through fifth place were within three seconds of one another to make for a suspenseful finish that got spectators going wild.
Watch the race videos and view results below.
US Beer Mile Championship Final Results
View detailed men's results here: Men's Results - US Open Beer Mile 2022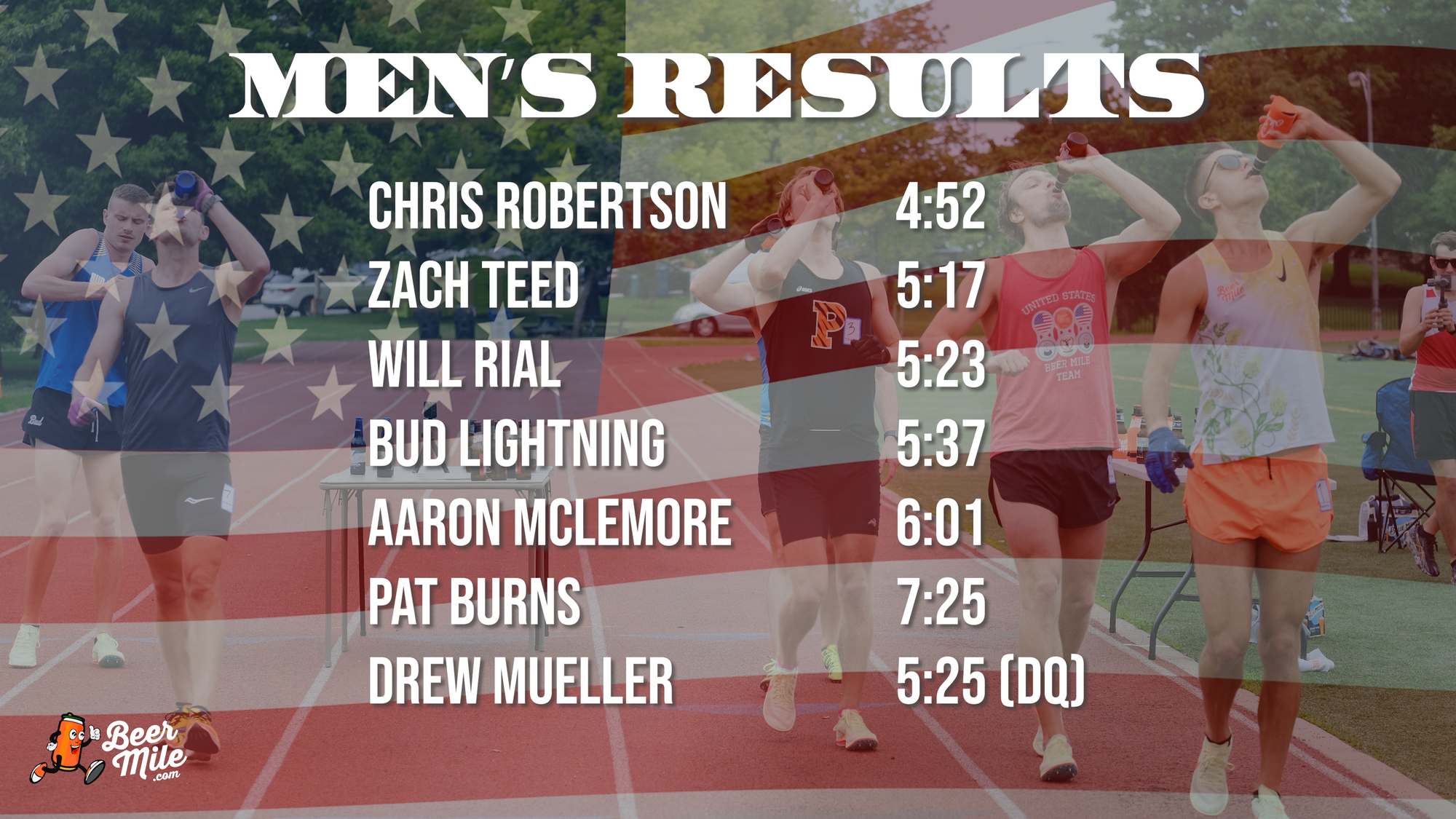 View detailed women's results here: Women's Results - US Open Beer Mile 2022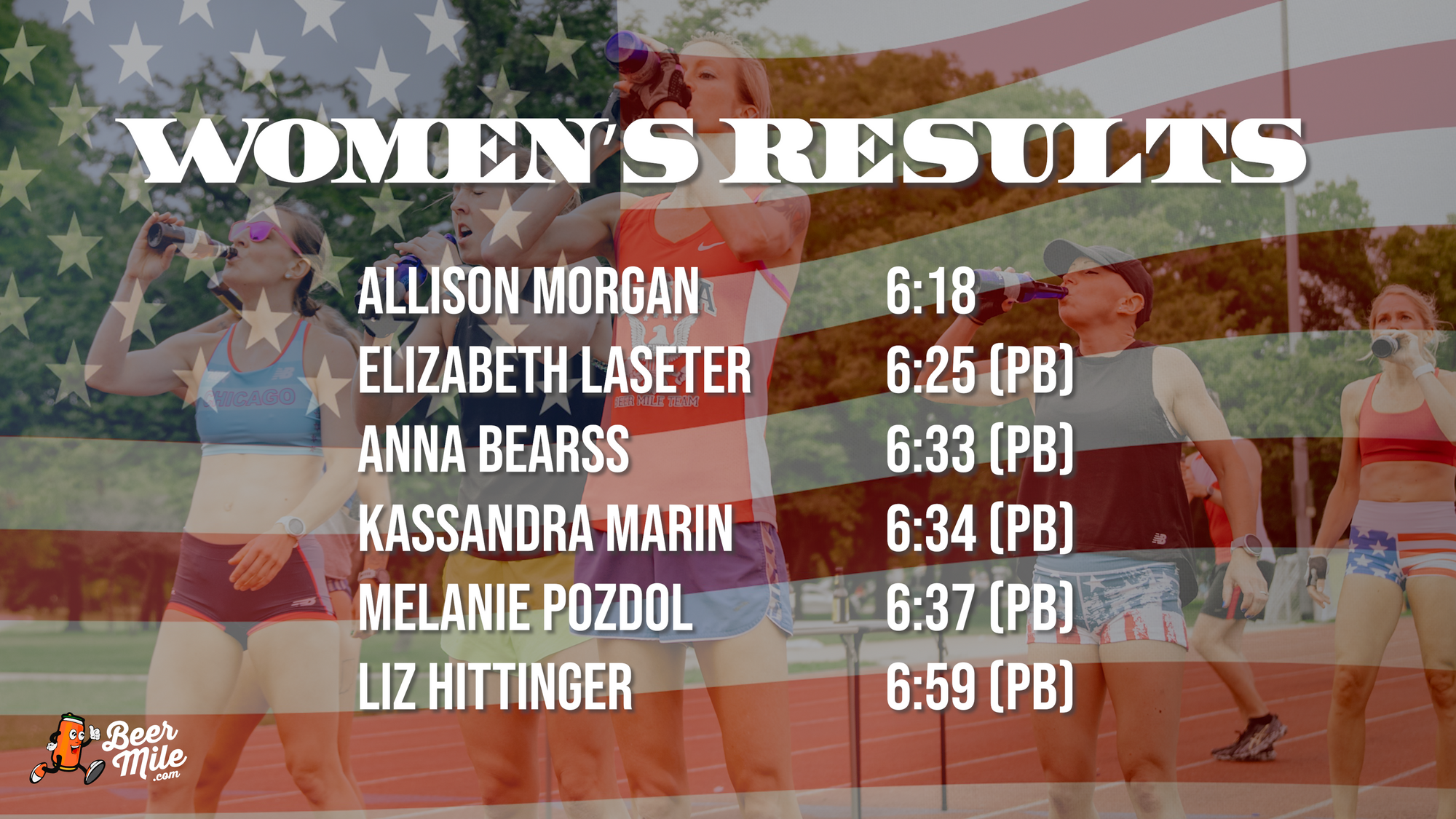 Watch the US Beer Mile Championship Races