Corey Bellemore and Allison Grace Morgan Win 2021 Beer Mile World Classic
Corey Bellemore and Allison Grace Morgan take home the individual titles for the 2021 Beer Mile World Classic, with Bellemore setting the new men's beer mile world record in 4:28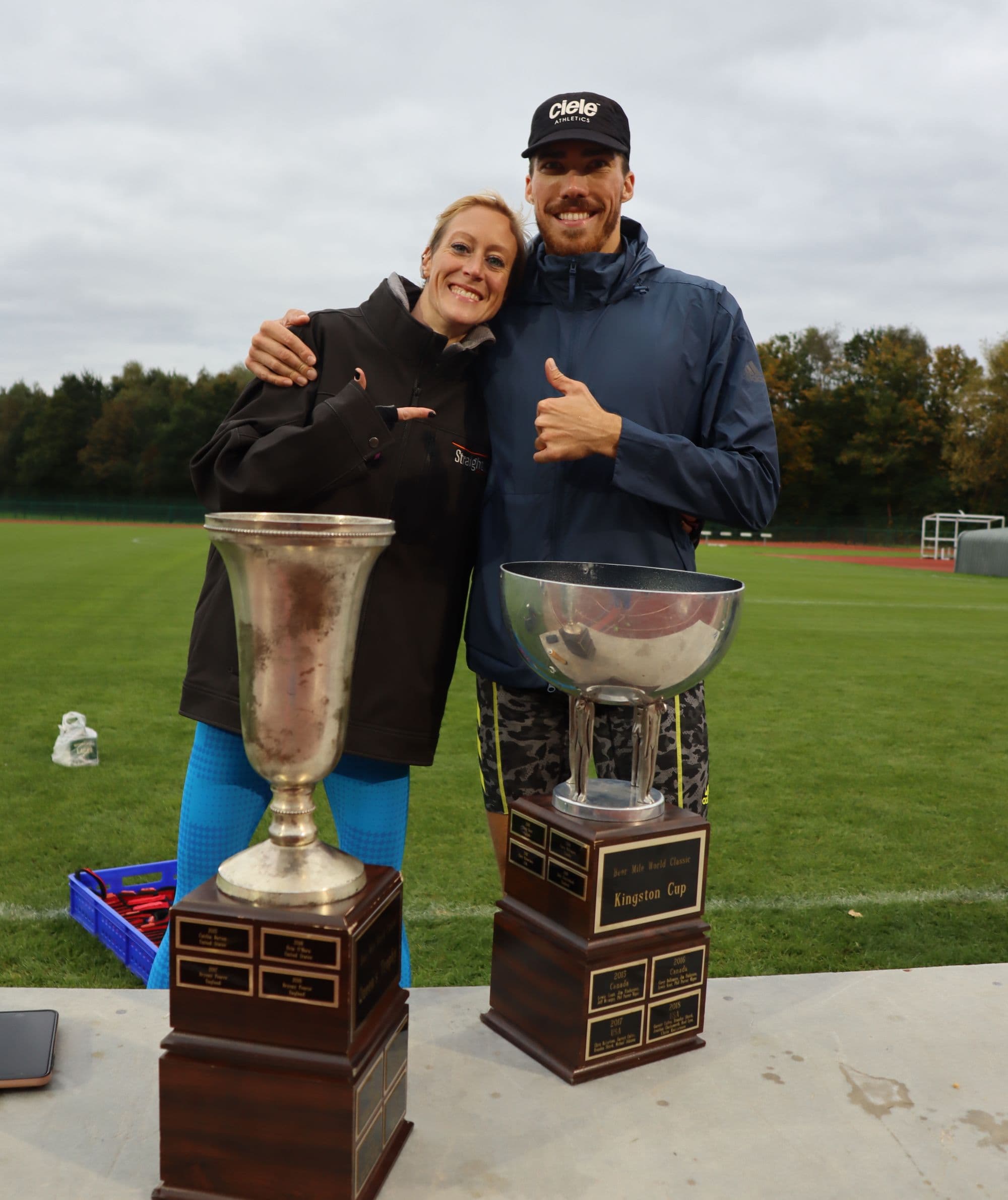 Official Results
2021 Beer Mile World Classic Results
Race Video and Photos
Watch below or here on YouTube.
Race Recap
Manchester, England — October 23, 2021
The Beer Mile World Classic just wrapped in Manchester. Corey Bellemore won his 3rd World Title and became the first man to break the 4:30 barrier, winning the Kingston Cup title in 4:28.1. American record-holder Chris Robertson held on for second in 4:40.8. Manchester's favorite chugger John Tayleur was out-leaned for the podium by Swedish newcomer Jonas Andersson. Andersson just missed becoming the 11th man under the 5-minute barrier, running 5:00.0. Tayleur ran a big PR in 5:00.3

Allison Grace Morgan, the current world record-holder, won her third consecutive title in 6:32.2. Runner-up, Polly Keen broke her European record in 6:45.6. New Hampshire's Kassandra Marin finish third with a big PR in 7:10. Morgan remains the world's dominant beer miler, winning her last three titles by over 10 seconds. The USA women continued their domination winning their 5th Queens Cup title in 6 years. They were joined by newcomer Corinne Fitzgerald and Kristyn Kadala. England finished second with Norway and Sweden rounding out the results.

The US Men won their 5th title as well, squeaking out a tight 17-19 win vs an up-and-coming English team. Sweden made their 6th straight podium, finishing 3rd. Canada, after Bellemore was plagued by reversals and disqualifications. They finished fourth. Scotland and Norway finished 5th and 6th.
Learn more about the Beer Mile World Classic: Beer Mile Worlds