Corey Bellemore Wins Inaugural Athletic Brewing NA Beer Mile
Corey Bellemore came away victorious at the first-ever Athletic Brewing NA Beer Mile in world record fashion, followed closely by Chris Robertson of Chicago.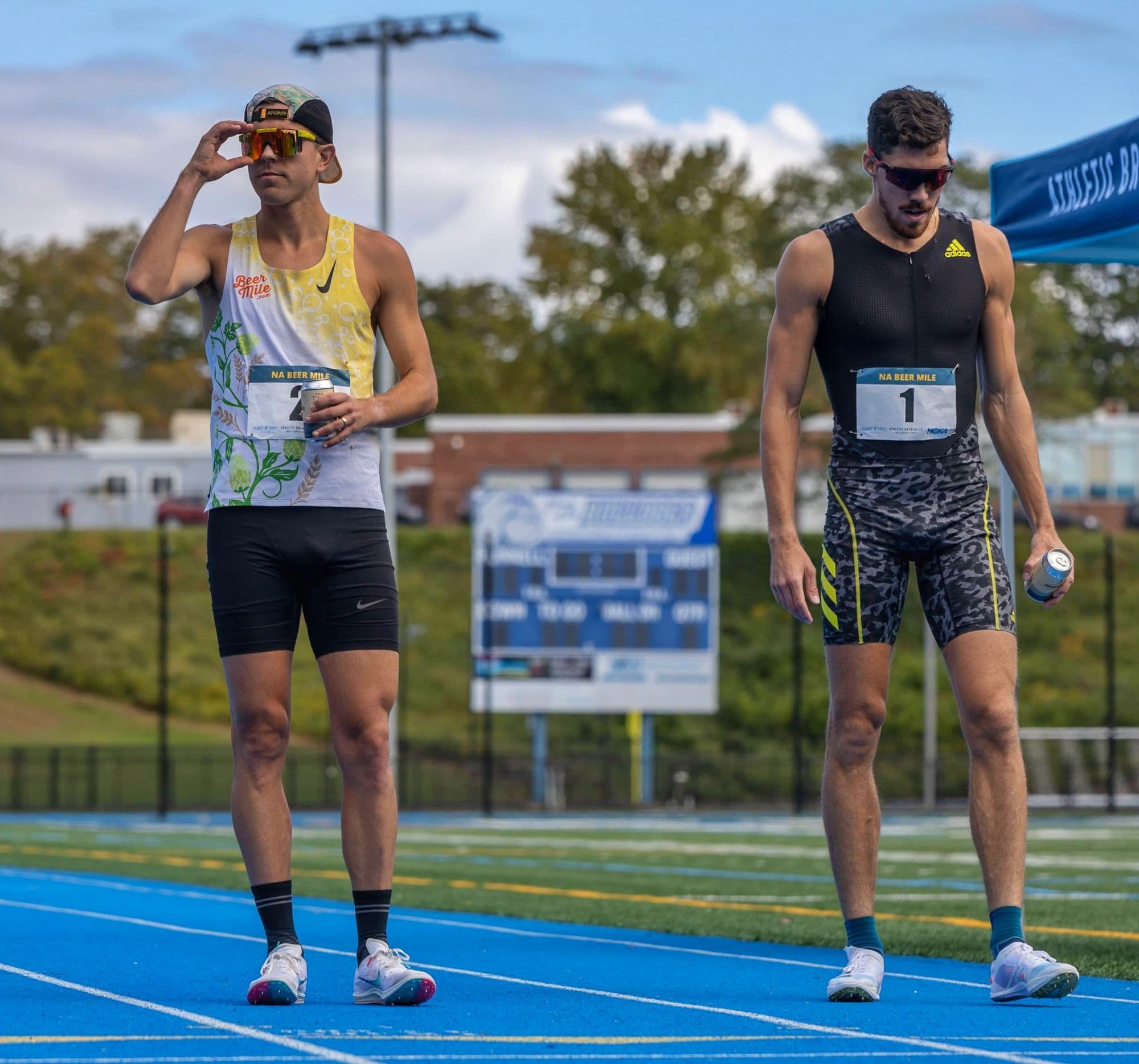 Athletic Brewing, along with Beermile.com, Fleet Feet Westport, and Hoka One One, hosted the first-ever NA Beer Mile Event on October 17, 2021 in Stratford, CT. The race featured a showdown between Beer Mile world record holder Corey Bellemore (4:33) of Canada and Beer Mile American record holder Chris Robertson (4:37).
Corey Bellemore came away victorious with a new NA Beer Mile World Record time of 5:06, with Chris Robertson taking 2nd in 5:30. Both men struggled to get their cans open and lost a lot of time in the chug zone, which can be witnessed in the race video below.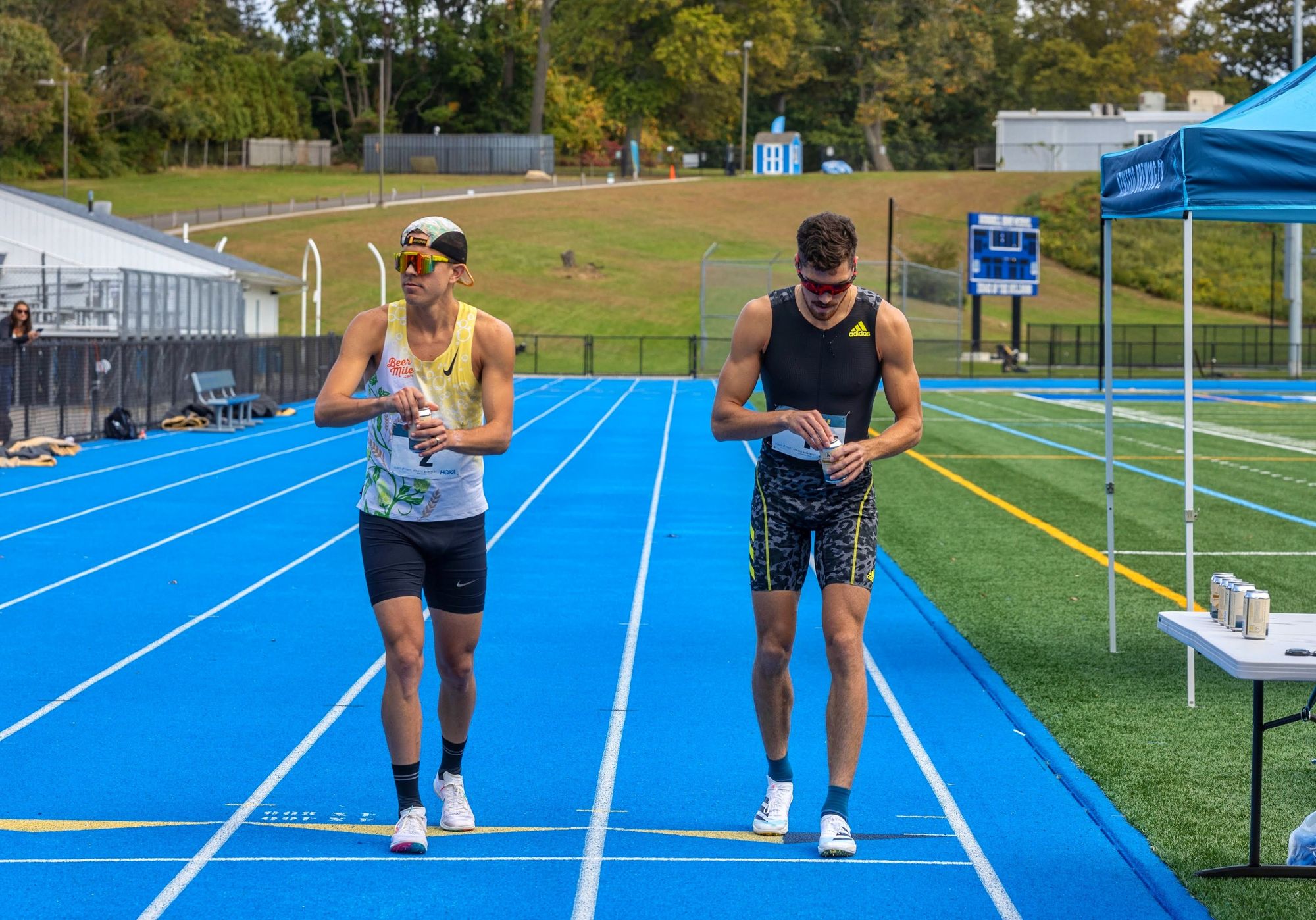 Corey and Chris will go head-to-head again on October 23, 2021 at the Beer Mile World Classic in Manchester, England. The world championship race will follow standard beer mile rules (beer must be minimum 5% ABV) and allow for the use of bottles, which are a quicker vessel than cans for necking beers.
NA Beer Mile Race Video and Recap
The event also had 3 open heats for beer mile participants and a virtual option. Chris Furnari was the fastest on the day out of the 3 open heats, finishing in a personal best time of 6:40.
On the virtual side, we saw an insane performance from Elizabeth Laseter. She dropped a 6:29 solo NA Beer Mile, which would rank her 6th on the all-time list for the standard Beer Mile and is faster than her 6:40 personal best under the standard Beer Mile ruleset. She will be competing at the Beer Mile World Classic on October 23 in England.
Athletic Brewing Co-Founder and CEO, Bill Shufelt, also got in on the action clocking an 8:04 virtual NA beer mile.
As part of the inaugural Athletic Brewing NA Beer Mile event, Beermile.com formalized the official ruleset for the NA Beer Mile. This is a brand new official event on the site, which means the leaderboard is fresh with participants from this event.
Athletic Brewing, Fleet Feet Westport and HOKA ended up awarding over $2,500 in cash and prizes and donated $2,250 in proceeds to the Still I Run organization for mental health awareness.
Final Results
NA Beer Mile Final Results Here: Inaugural Athletic Brewing NA Beer Mile Results
NA Beer Mile Race Video and Recap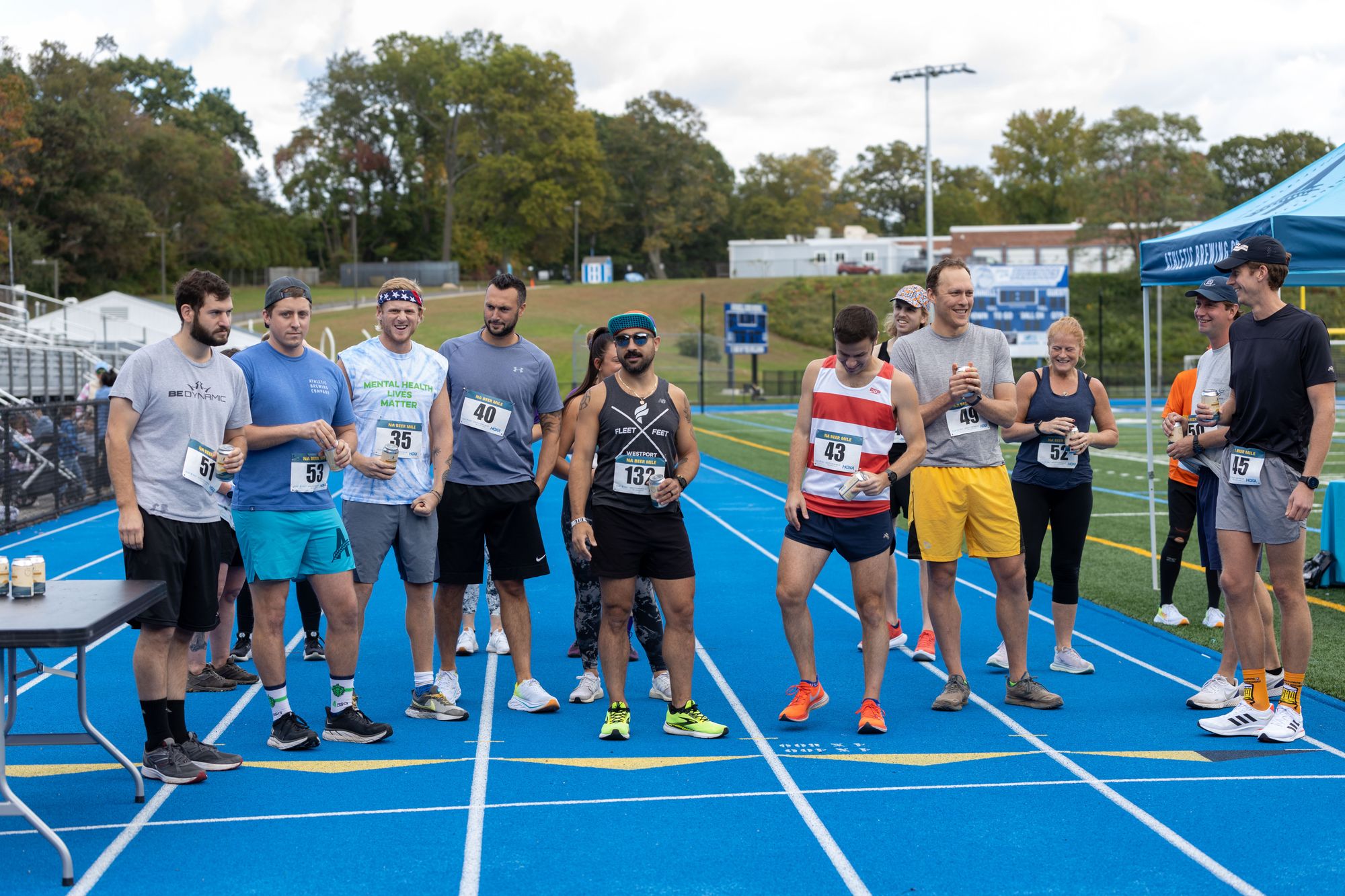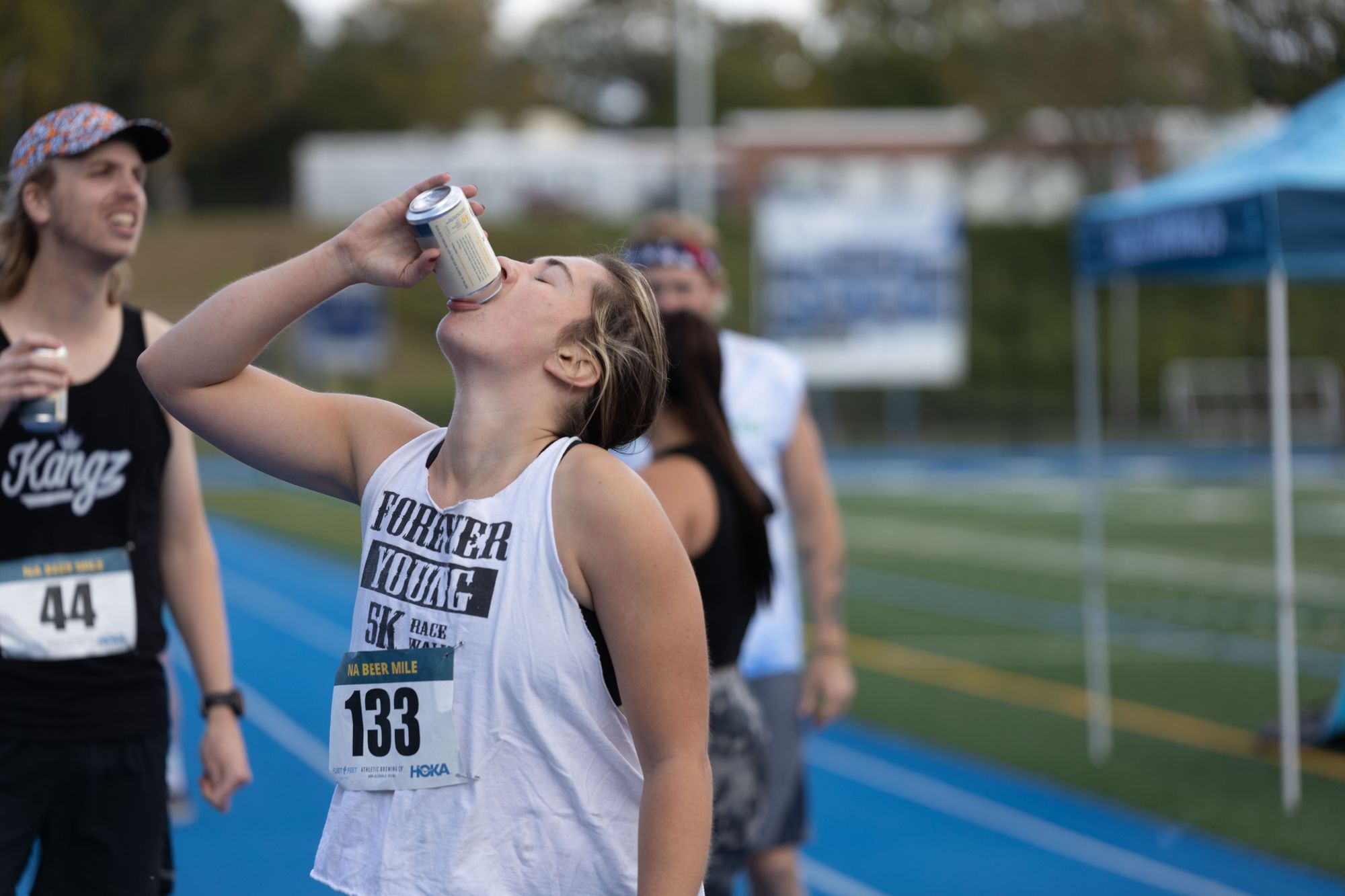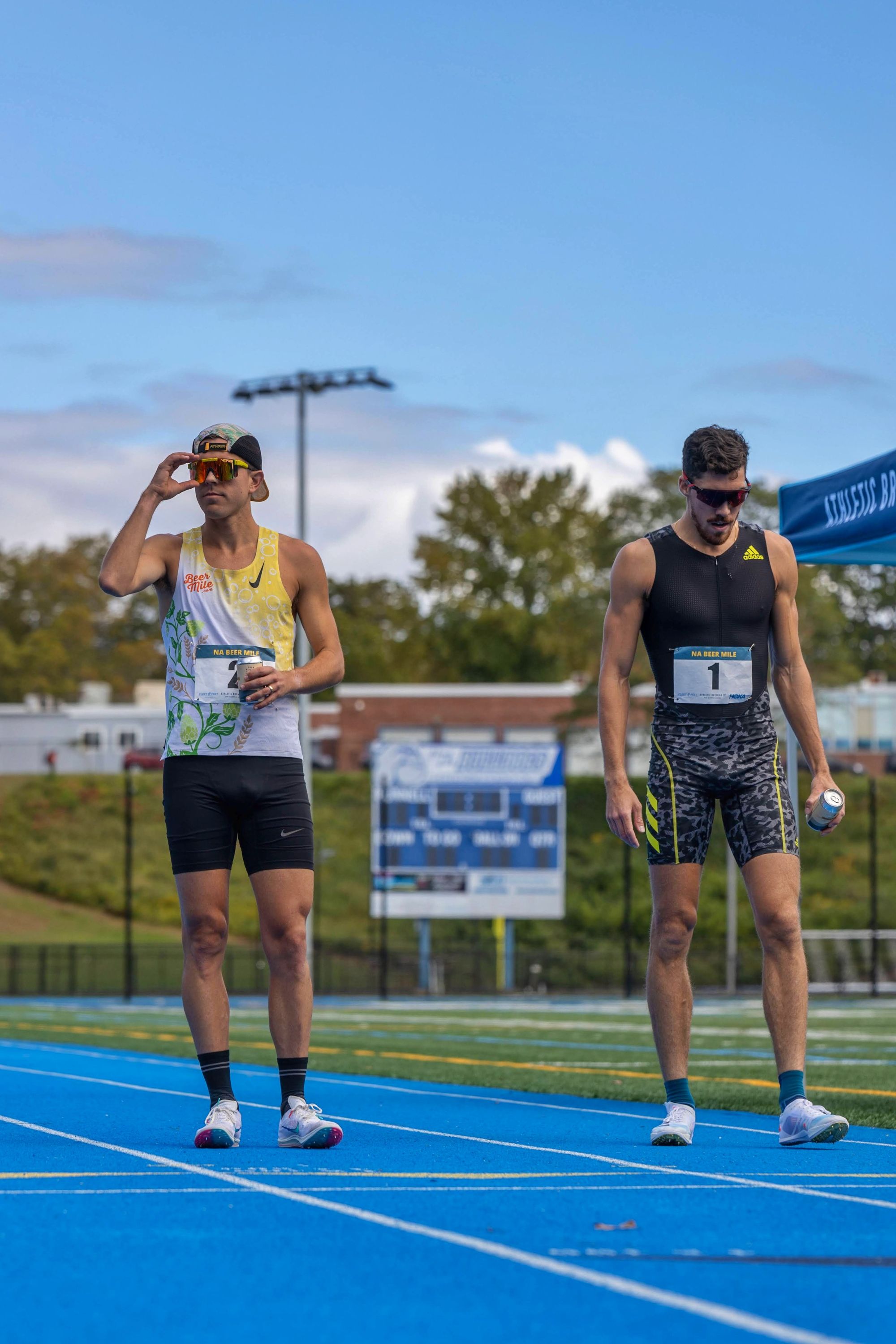 NA Beer Mile Race Video and Recap