Jakob Ingebrigtsen Runs a 5:22 Beer Mile at His Bachelor Party, Day After Historic 3:43 Mile & 7:23 3000m Double
Just 36 hours after completing a 3:43 Mile and 7:23 3000m double at the Diamond League Final (Prefontaine Classic), Jakob Ingebrigtsen drops a 5:22 Beer Mile at his bachelor party in Norway.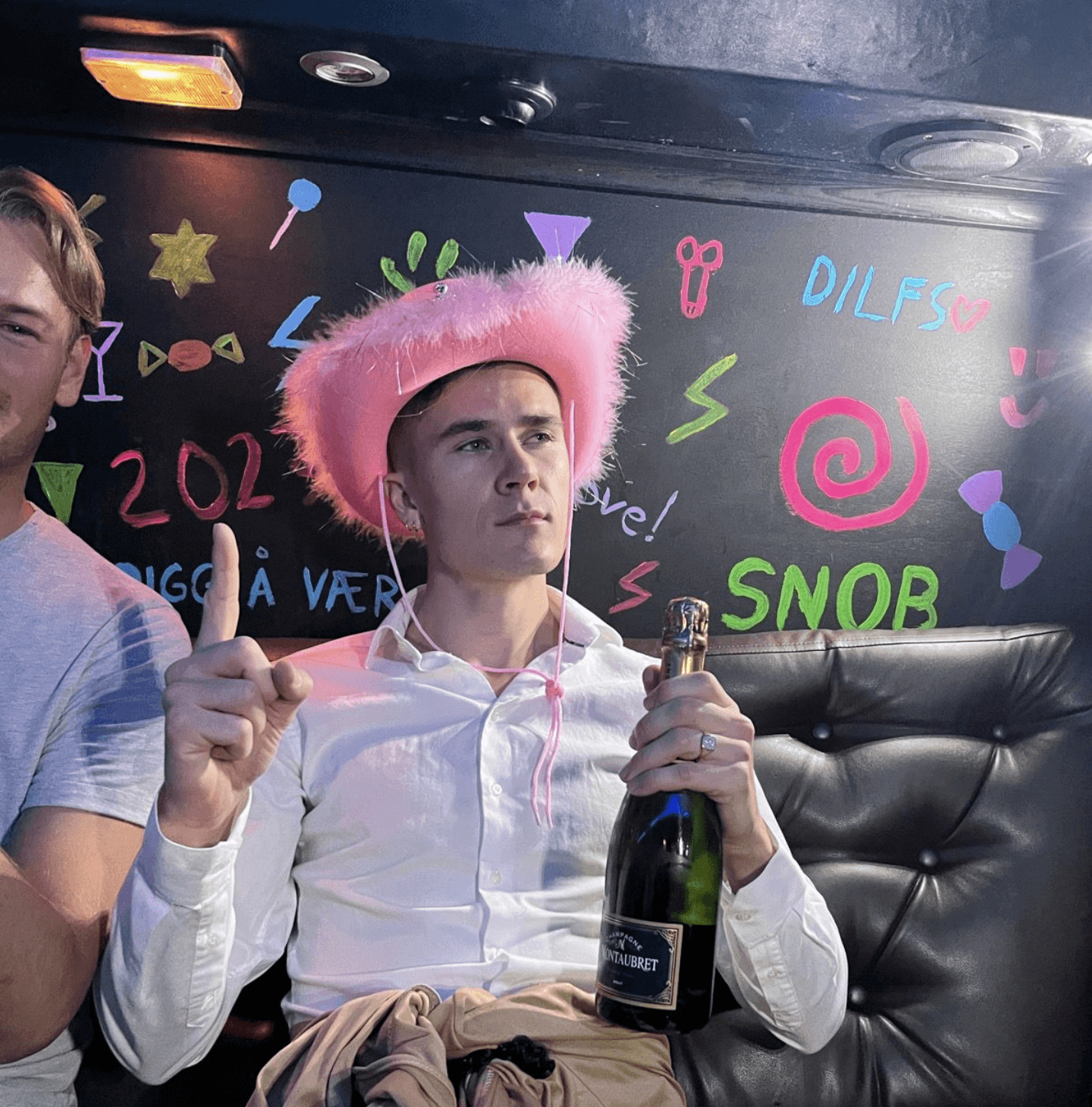 Jakob Ingebrigtsen is known for his competitiveness, racing often, and going full send every time he steps on the track. In the past 72 hours, Jakob pulled off the greatest triple of all time on the track.
On Saturday, Jakob just missed the mile world record in the Bowerman Mile at the Prefontaine Classic Diamond League Final. He clocked a time of 3:43.73 (European Record), securing the win and becoming the third fastest miler of all time.
On Sunday, Jakob edged out Yomif Kejelcha in the 3000m in a time of 7:23.63 to claim the 3000m European Record and also land in the third spot on the all-time leaderboard.
On Sunday evening, Jakob hopped on a red eye flight back to Norway from Eugene, Oregon (USA) and commenced his bachelor party (also known as a stag do) activities ahead of his wedding on September 23, 2023.
First up on the docket? A BEER MILE. Nothing screams runner bachelor party like a beer mile.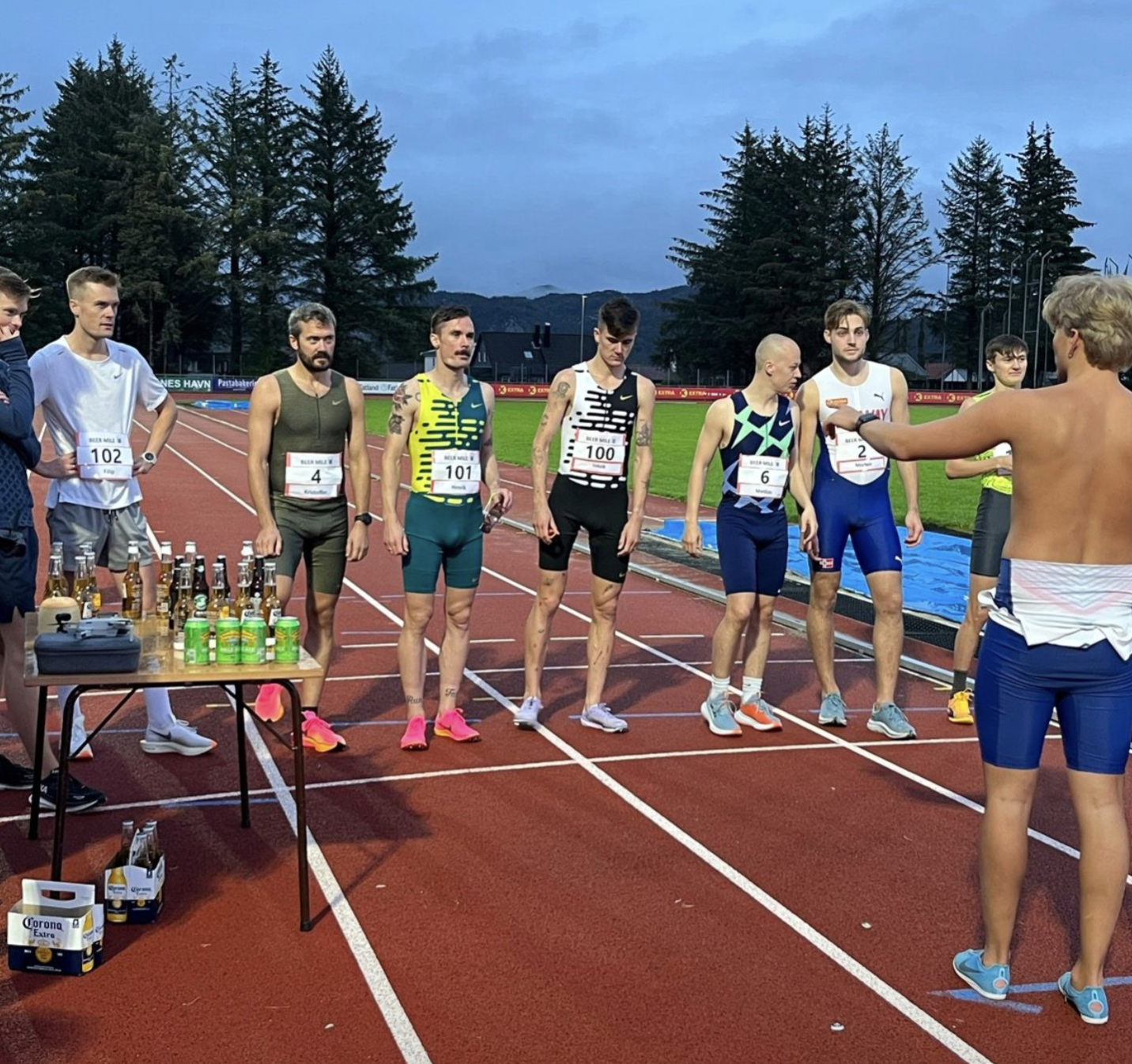 Jakob Ingebrigtsen 5:22 Beer Mile
There were rumblings this stag do beer mile would be a beer mile world record attempt. It's no shock that the current, fastest miler in the world has the potential to break the record assuming he can chug with the best of 'em.
The field was made up of Jakob's brothers, including speedy brothers Henrik and Filip, and a number of friends.
Jakob easily took the W in 5:22, underwhelming those who thought he would take a run at the beer mile world record but also surprising others that someone who rarely drinks could get the 48oz of beer down without puking.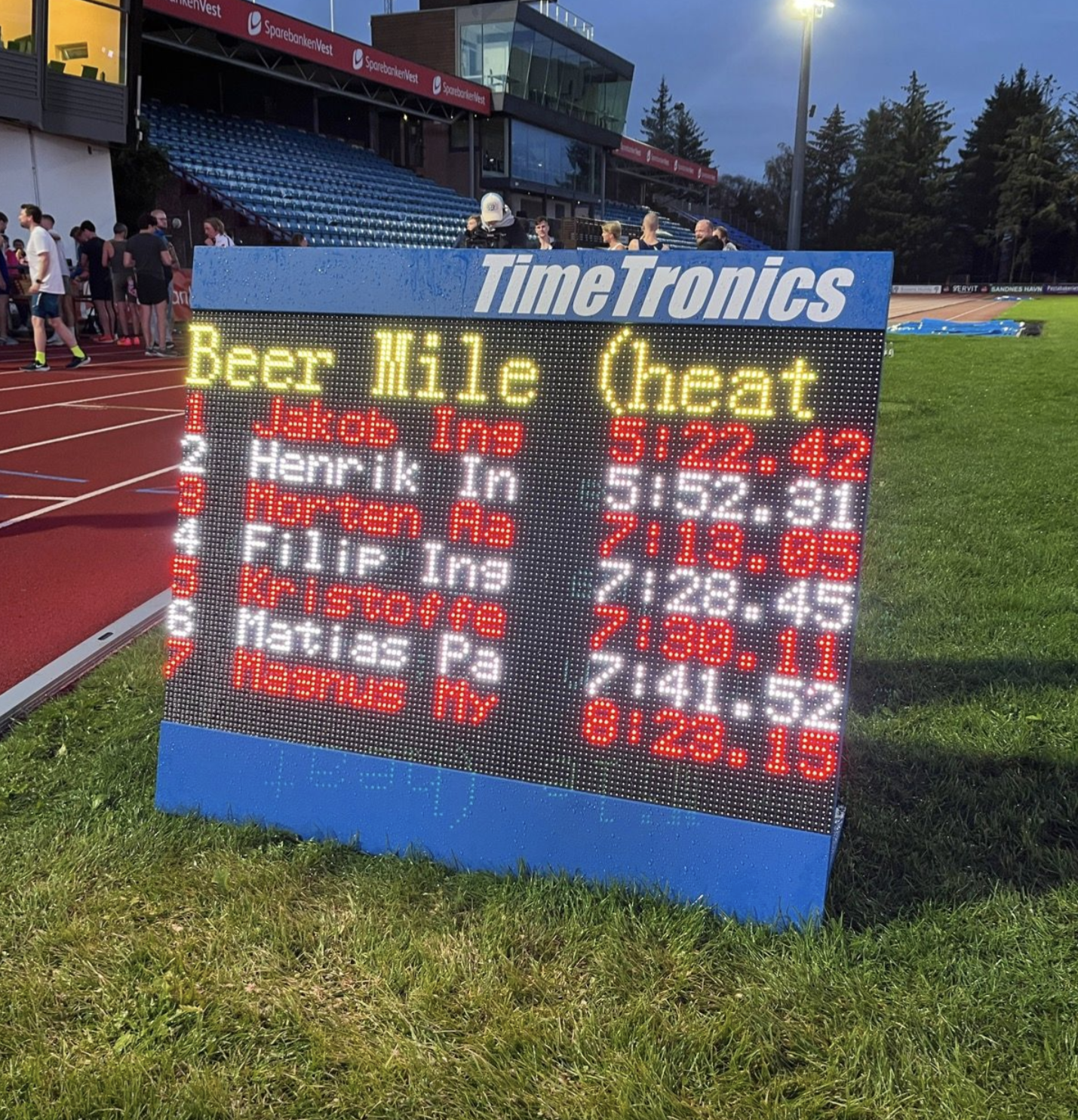 For context, very few people, even the best beer milers in the world, run as fast for their debuts as Jakob just did. The only person ever to break 5-minutes in their beer mile debut is world record holder, Corey Bellemore, who ran a 4:39 beer mile in his first go. The beer mile requires repetitions to master the chugging technique and acclimate the stomach to the feeling of running with all the liquid and gas.
One of Jakob's friends in attendance shared "...he [Jakob] is pleased with being 2nd fastest Norwegian and 52nd fastest world wide." Jakob's 5:22 will be added to the Norwegian leaderboard once race footage is provided to validate the result.
Jakob Ingebrigtsen vs Corey Bellemore
World record holder, Corey Bellemore, offered to race Jakob anytime, anywhere. Will Jakob answer the call?
Jakob has said on multiple occassions his goal is to own the world record in every event from 1500m to marathon. Well, if he wants to achieve that goal he is going to need to add the beer mile to the list.
Jakob, start practicing your chugging and come out to the next Beer Mile World Classic to take a shot at the beer mile world record. We will pay you well and you will become even more of a legend than you already are.
Splits and race footage to come