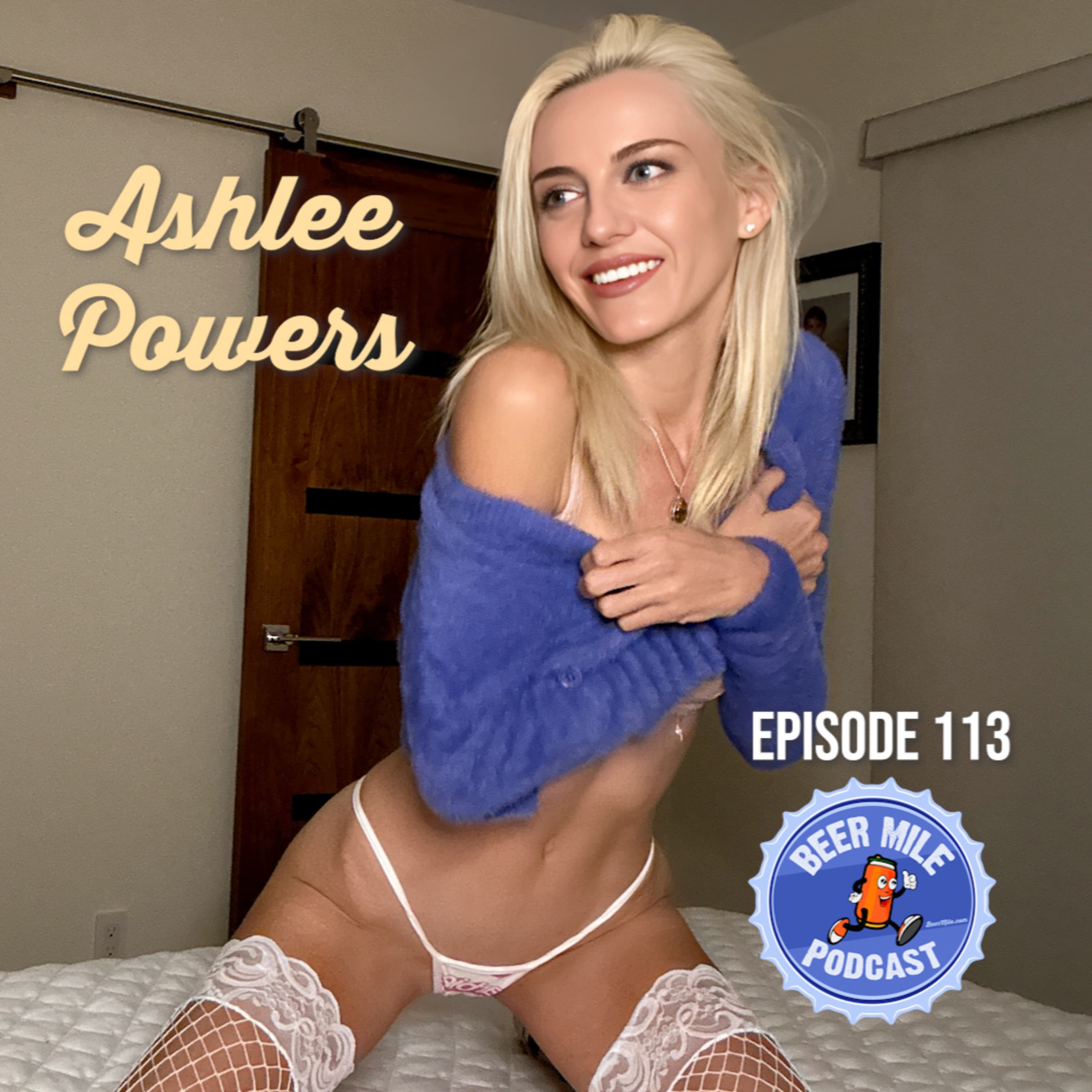 Ep113 - Ashlee Powers: Pro Marathoner Makes It Big on OnlyFans and Runs a CBD Company
Ashlee Powers (
---
Ashlee Powers (@gogo.powers) is no stranger to hard work. She is an entrepreneur, OnlyFans adult content creator, and coach all while running 100-mile weeks training for the marathon. We unpack her action-filled life and go behind the scenes of her CBD company, how she got into creating adult content for OnlyFans, her running goals, and some other ventures/aspirations she is thinking about in the future.
Ashlee's OnlyFans: @xmalibubarbiex
Ashlee's Powers CBD company: ashleespowers.com
Get bonus episodes and uncensored content on Patreon: ⁠⁠Patreon.com/BeerMile⁠⁠⁠⁠
------------
REGISTRATION IS OPEN for the Beer Mile World Championship in Chicago on July 1. More info and registration here: ⁠⁠BeerMile.com/worlds⁠⁠
------------
SUPPORT THE SHOW
Sauce us a 5-star rating on ⁠⁠Apple Podcasts⁠⁠ and ⁠⁠Spotify⁠⁠ and subscribe to the show on your favorite podcast player to help us grow.
Subscribe to ⁠⁠⁠Beer Mile Media on YouTube
Use code BEERMILE for 20% Off at ⁠⁠MANSCAPED.COM⁠⁠
Use code BEERMILEPOD for 20% off at ⁠⁠KNOCKAROUND.COM⁠⁠
Use code CROBERTSON20 for 20% Off at ⁠⁠Athletic Brewing Beer⁠⁠
Merch: ⁠⁠https://thebeermile.org/collections/beer-mile⁠⁠
------------
Topics:
0:00 Introducing Ashlee; Beer Mile World Classic registration is open!
8:27 Introducing Ashlee: pro marathoner, entrepreneur, and adult content creator
18:10 Starting a CBD company, Ashlee's Powers
29:42 Starting an OnlyFans and balancing running, her CBD company, coaching, and creating erotic content
47:07 Working with her fiancé to produce adult content
55:57 Other ventures Ashlee is interested in
59:07 Getting banned from the Cosmopolitan in Las Vegas
1:02:27 Training and filming content while traveling
1:04:07 Dream sponsor
1:05:22 Advice to her younger self
1:07:27 Plugging her OnlyFans and socials
Social
--- Support this podcast:
https://podcasters.spotify.com/pod/show/beer-mile-media/support