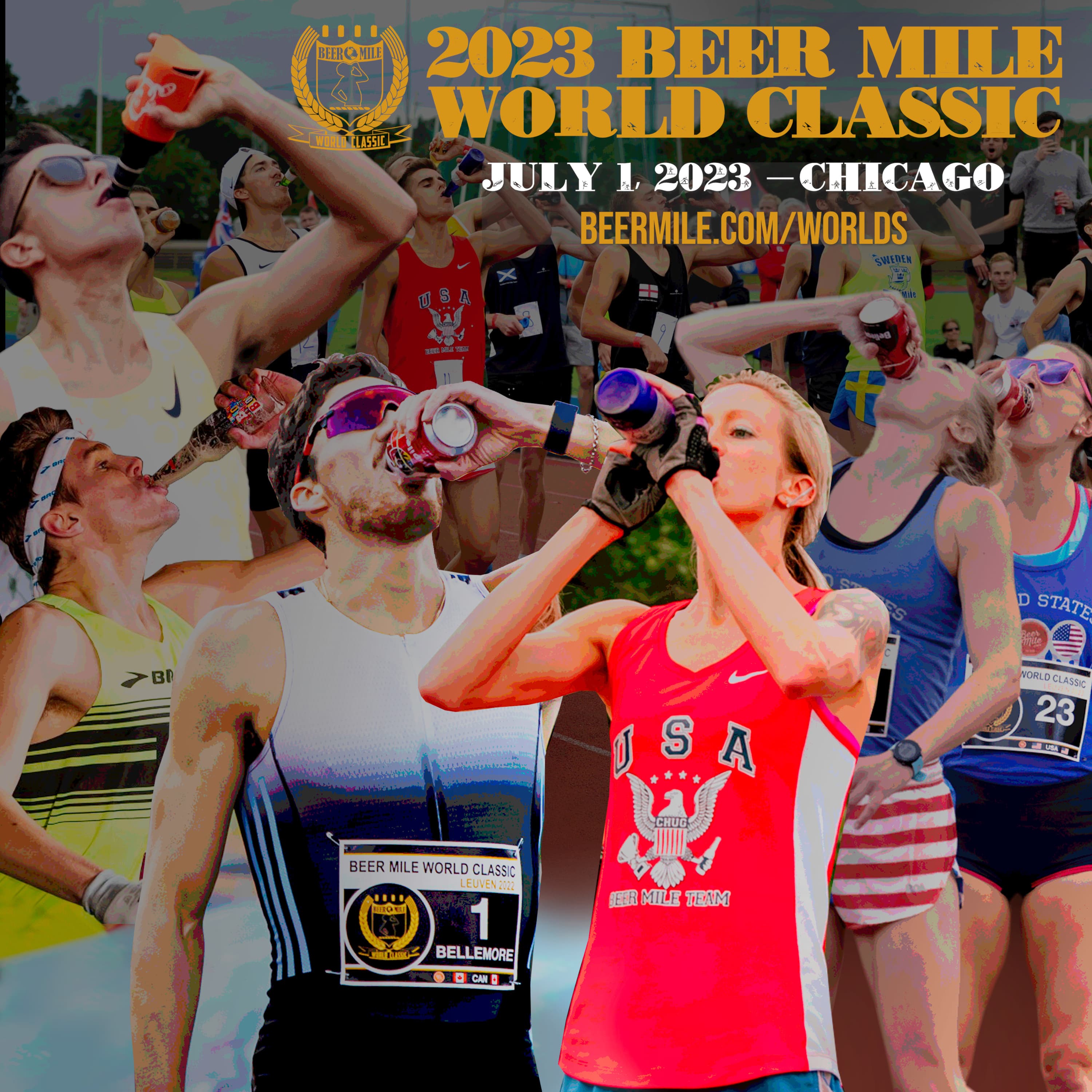 Ep118 - Announcing the Celebs, Elites, and Other Big Names at the 2023 Beer Mile World Classic
Today, we do a full race preview for the Beer Mile World Classic and take you behind-the-scenes of pulling this whole event together. We reveal the celebs and predict winners for the star-studded Celebrity NA Beer Mile presented by
---
Today, we do a full race preview for the Beer Mile World Classic and take you behind-the-scenes of pulling this whole event together. We reveal the celebs and predict winners for the star-studded Celebrity NA Beer Mile presented by Athletic Brewing. We break down the championship races, featuring current world record holders Corey Bellemore and Allison Grace Morgan, alongside the deepest elite fields ever assembled. We also dig into Shelby Houlihan competing in our Legends & Elites race in her debut at the Beer Mile World Classic.
Check out our full race previews here: Race Preview & Celebrity Announcement
Tune in live on Saturday, July 1 starting at 5:30pm CST to catch all the action: 2023 Beer Mile World Classic Live Stream
In Chicago and want to watch the action in person? Get your ticket now to ensure entry before we sell out. Link to registration, more information, and merch is here: ⁠⁠⁠⁠⁠⁠⁠⁠Beermile.com/worlds⁠⁠⁠⁠⁠⁠⁠⁠
Thank you to our presenting sponsors Two Brothers Brewing, Athletic Brewing, ALWRLD, Long Run Coffee, and Balance Gym
------------
SUPPORT THE SHOW
Rate & Subscribe: Sauce us a 5-star rating on ⁠⁠⁠⁠⁠⁠⁠⁠Apple Podcasts⁠⁠⁠⁠⁠⁠⁠⁠ and ⁠⁠⁠⁠⁠⁠⁠⁠Spotify⁠⁠⁠⁠⁠⁠⁠⁠ and subscribe to the show on your favorite podcast player to help us grow.
Youtube: Subscribe to ⁠⁠⁠⁠⁠⁠⁠⁠⁠Beer Mile Media on YouTube⁠⁠⁠⁠⁠⁠
Patreon: Get uncut, uncensored, and bonus content and episodes: ⁠⁠⁠⁠⁠⁠⁠⁠⁠Patreon.com/BeerMile⁠⁠⁠⁠⁠⁠⁠⁠⁠⁠⁠⁠⁠⁠⁠⁠⁠⁠⁠⁠⁠⁠⁠⁠⁠
Merch: ⁠⁠⁠⁠⁠⁠⁠⁠⁠https://thebeermile.org/collections/beer-mile⁠⁠⁠⁠⁠⁠⁠⁠⁠
-------------
DISCOUNT CODES
Use code BEERMILE for 10% Off at ⁠⁠⁠LongRunCoffee.com⁠⁠⁠
Use code BEERMILE for 20% Off at ⁠⁠⁠⁠⁠⁠⁠⁠MANSCAPED.COM⁠⁠⁠⁠⁠⁠⁠⁠
Use code BEERMILEPOD for 20% off at ⁠⁠⁠⁠⁠⁠⁠⁠KNOCKAROUND.COM⁠⁠⁠⁠⁠⁠⁠⁠
Use code BEERMILE20 for 20% Off at ⁠⁠⁠⁠⁠⁠⁠⁠Athletic Brewing Beer⁠⁠⁠⁠⁠⁠⁠⁠
----------
Social
--- Support this podcast:
https://podcasters.spotify.com/pod/show/beer-mile-media/support